Publishers other than Marvel and Dark Horse are also creating original Star Wars comics. check out this page for those titles (single issues and collections!
Below the shortlist of regular issues is a complete listing with variant covers, solicitations, publisher info, previews, and pre-order links! Click on the covers and preview-images to see a bigger image! To see more preview-images, start following my accompanying facebook page! Solicitation texts and previews are always published underneath the regular, newsstand covers!
Enjoy! Happy reading, happy collecting!
______________________________________________________________
As an Amazon Associate I earn from qualifying purchases
www.starwarstimeline.com is a participant in the Amazon Services LLC Associates Program, an affiliate advertising program designed to provide a means for sites to earn advertising fees by advertising and linking to Amazon.com.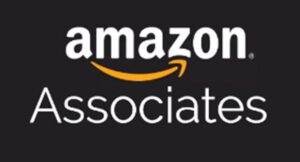 ______________________________________________________________

November 10, 2022 (in the UK)
STAR WARS: THE MANDALORIAN – THE GRAPHIC NOVEL OF SEASON 2
softcover (UK)
May 23, 2023
STAR WARS: THE HIGH REPUBLIC – THE EDGE OF BALANCE: PRECEDENT
softcover (USA)
_________________________________________________________________

NOVEMBER 10, 2022 (in the UK)
STAR WARS: THE MANDALORIAN – THE GRAPHIC NOVEL OF SEASON 2
softcover (UK)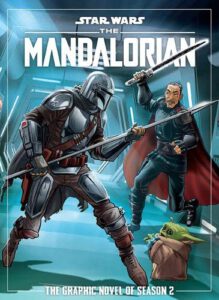 publisher info:
Panini UK & Ireland
softcover (80 pages)
ISBN 978-1-80491-060-3
£ 9.99
solicitation copy:
The second season of the hit Disney Plus series The Mandalorian in full colour oversized comic book format. Suitable for readers aged 8+
links

(starwarstimeline.com gets commissions for purchases made through links on this website)

:
CANADA: amazon softcover
UK: amazon softcover
GERMANY: amazon softcover
_________________________________________________________________
publisher info:
VIZ Media
softcover (160 pages)
ISBN 978-1-97473-852-6
$ 14.99
credits:
written by Daniel José Older & Tomio Ogata
art by Tomio Ogata
solicitation copy:
The next phase of the interconnected cross-publisher initiative, Star Wars: The High Republic, an all-new era of Star Wars storytelling.
In the all-new era of the glorious HIGH REPUBLIC, the noble and wise Jedi Knights must face a frightening threat to themselves, the galaxy, and to the Force itself…
Long before the Nihil cast their shadow over the Republic, an unexpected encounter threatened the Jedi Knights and their exploration of the Outer Rim. An encounter so mystifying the aftermath still ripples through the galaxy…
One hundred and fifty years before Starlight Beacon shone its light into the Outer Rim, the galaxy was filled with new threats and Nameless unknowns. Banchii is still unexplored when the young Wookiee Jedi Arkoff journeys to Dalna to aid his fellow Jedi in the fight against the secretive faction the Path of the Open Hand.
Along with his former Master Ravna and her droid ZZ, Arkoff joins the fight at the Battle of Dalna, and during the struggle a terrifying threat emerges. Arkoff's longtime friend, Jedi Knight Azlin, falls victim to an unseen force whose effect on the Jedi is unlike anything previously encountered. Will Arkoff's past come back to haunt him, or will it be the key to tilting the balance in their fight again the Nihil over a century later?
links

(starwarstimeline.com gets commissions for purchases made through links on this website)

:
UK: amazon softcover
GERMANY: amazon softcover
_________________________________________________________________