Publishers other than Marvel and Dark Horse are also creating original Star Wars comics. check out this page for those titles (single issues and collections!
Below the shortlist of regular issues is a complete listing with variant covers, solicitations, publisher info, previews, and pre-order links! Click on the covers and preview-images to see a bigger image! To see more preview-images, start following my accompanying facebook page! Solicitation texts and previews are always published underneath the regular, newsstand covers!
Enjoy! Happy reading, happy collecting!
______________________________________________________________
As an Amazon Associate I earn from qualifying purchases
www.starwarstimeline.com is a participant in the Amazon Services LLC Associates Program, an affiliate advertising program designed to provide a means for sites to earn advertising fees by advertising and linking to Amazon.com.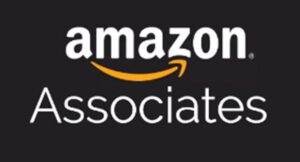 ______________________________________________________________

November 10, 2022 (in the UK)
STAR WARS: THE MANDALORIAN – THE GRAPHIC NOVEL OF SEASON 2
softcover (UK)
May 23, 2023
STAR WARS: THE HIGH REPUBLIC – THE EDGE OF BALANCE: PRECEDENT
softcover (USA)
June 2023
STAR WARS: YOUNG JEDI ADVENTURES – MY FIRST COMIC READER
Level 1 Comic Reader
softcover (USA)
September 5, 2023
STAR WARS: THE CLONE WARS – AHSOKA Vs. MAUL
Screen Comix
softcover (USA)
_________________________________________________________________

_________________________________________________________________
_________________________________________________________________
_________________________________________________________________